Dance music
Electronic dance music is a wide variety of rhythmic electronic music styles that is popular in dance clubs, festivals, and raves. It is popularly known as dance music. DJs create EDM playbacks by making streamlined track selections and transitioning from one recording to another. EDM producers often perform live in a festival or concert setting.
Dance music gained global popularity in Australia and the United States during the early 2000s. By 2010, the American music industry and press were pushing "electronic dance music" and the term "EDM." This was part of an attempt to rename the American rave scene.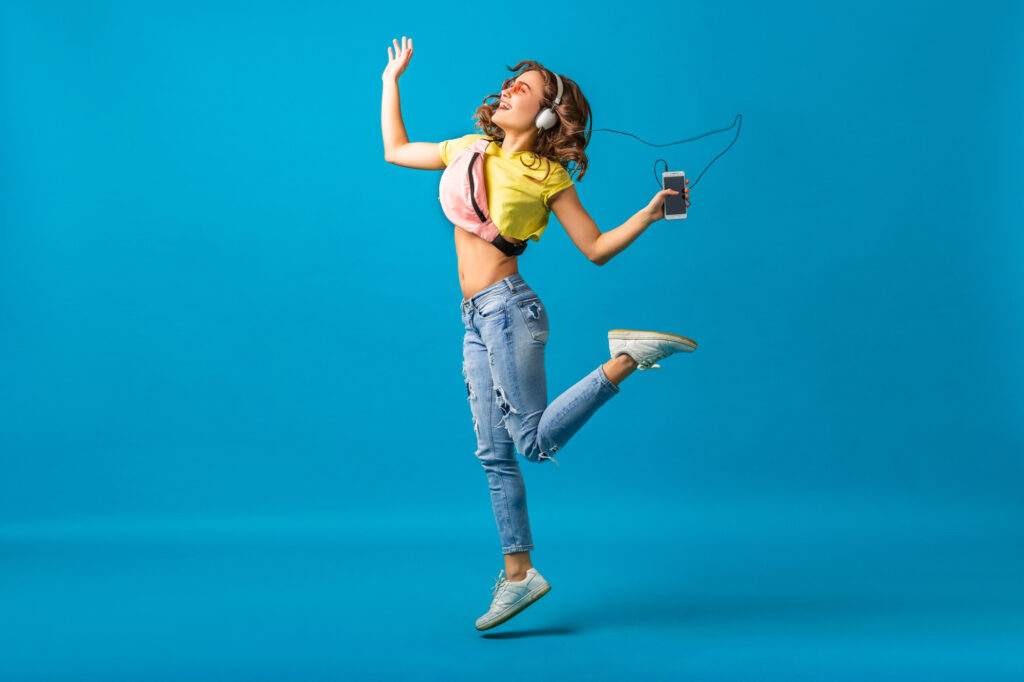 What are the different types of dance music?
Producers create EDM with electronic musical instruments or electronic music technology. Hence, there are over 20 subgenres within the EDM genre, each with their own subgenres. From disco to bass music to techno, the list is endless. We'll only take a look at some EDM subgenres below.
House: From the early to mid-1980s, DJs and music producers have been creating house music from Chicago's underground rave culture. This was the first type of electronic music recognized today, and many consider it to be the genre's best.
Techno: Using a repetitive DJ set, producers create techno music with bass lines often ranging between 120 and 150 bpm.
Trance: You can distinguish trance music by its mid-song climax, accompanied by a soft breakdown that eliminates all beats and percussion.
History of dance music
The innovation of various modern electronic musical instruments molded the creation of electronic dance music in the 1980s. This is especially true of those manufactured by the Japanese Roland Corporation.
PartyCrews, raving, underground concerts, and increased club culture also emerged in the late 1980s and early 1990s. As a result of this, EDM gained wide acceptance across Europe. However, rave culture was less prevalent in the United States. Beyond the regional scenes in Florida, New York City, California, and the Midwest, it was rarely seen.
Even though electro and Chicago house music were popular in Europe and the United States, the media and record industry didn't accept them. There was also an apparent link between EDM and drug culture back then. This, in turn, prompted state governments to enact laws aimed at halting the spread of rave culture.
How it all started
The origin of dance music dates back to the 1960s in Jamaica. There, the musicians attempted to create new music by joining several tracks on playback tape recorders. As a result, dub music, as they called it, became prevalent in nightclubs and bars. It was arguably the first form of electronic dance music, even preceding disco.
A similar thing happened in the 1970s as the disco era faded. A man named Frankie Knuckles attempted to replicate tracks and sounds by combining different genres, making tempo adjustments, and attaching percussion. Hence, house music came to be—a style of music that quickly spread throughout the rest of the world. Countless new genres emerged within the EDM scene over the next few decades. Electronic dance music is now among the most vibrant and famous subgenres in the entire music industry.
What type of electronic dance music is hot right now?
Electronic dance music is a catch-all phrase for all genres of dance music. House, drum and bass, techno, trance, and others are examples. There are several genres of EDM, each with its own place on the dance music scene. Future bass, trap, big room house, dubstep, and future house are likely the subgenres with the greatest popularity. These are the ones you'll hear at the majority of festivals, raves, and nightclubs.