Most Influential Labels in Electronic Music
Music innovation results in an exciting assortment of new methods and styles with a slew of eminent labels. But how does one find out the most prominent Electronic Music labels to pay attention to?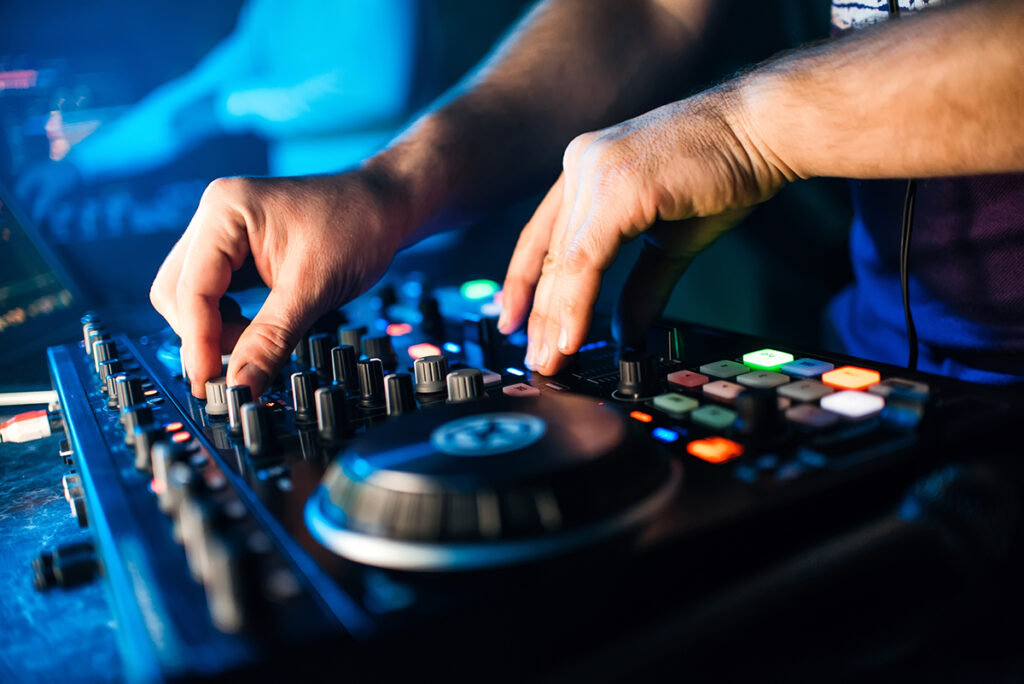 While there are many fishes in the sea, we give you quality labels to keep a close eye on, ranging from emerging labels to well-established labels. The top 5 most influential electronic music labels are as follows:
XL Recordings
Established in 1989 by Nick Halkes and Tim Palmer, XL Recordings had grown to become a key participant in the music world. The Prodigy, Adele, The White Stripes and SBTRKT are just a few of the megastars and rising artists who have called XL home. This label releases albums internationally and works in a variety of genres.
Besides this, XL Recordings never turns down new talent. In fact, they keep signing new talents. Recently, they signed some of the best new acts over the last few years.
Domino Records
This record label began its course inside the bedroom of two music enthusiasts, Jacqui Rice and Laurence Bell. Initially, this London-based label focused on pop/rock/electronic music which later on, turned into indie rock's home as well.
Moreover, due to hard work and a devoted workforce, the label developed from a regional record label to a worldwide juggernaut. Furthermore, this label is influencing the music and artists of the future. Also, it features an extraordinary roster that includes Animal Collective, Jon Hopkins, and the Arctic Monkeys.
Interscope Geffen A&M
The Interscope Geffen A&M Records (IGA) is a Universal Music Group-owned American musical label. It includes the record labels: Interscope Records, Geffen Records, and A&M Records. Iovine was IGA's chairman and Chief executive officer until May 2014, when John Janick succeeded him.
Interscope Geffen A&M began a new era of musical excellence on January 1, 1999. In addition, it's the result of the merger of three of the most significant record labels in contemporary music existence.
Furthermore, this record label promotes performers from various genres, such as rock, rap, and pop. Interscope was named Billboard Music's finest label of the year in 2020.
As a key force in worldwide music, they have produced chart-topping musicians. These include Billie Eilish, Dr. Dre, Zedd and Louis The Child.
Sidekick Music
Launched in late 2016, Sidekick Music is a French independent record company. It has a penchant for Nu Disco and Indie. Aside from this, Sidekick is home to young phenoms like AxMod, VILDA, and La Felix. As a result, it's pushing boundaries to promote emerging styles in Indie, Nu Disco, and House.
So, if you're on a quest for new music, don't miss their new releases. These include jewels from La Felix, Reggie Got Beats, and Berry Juice.
Disco: wax
This Sony Music brand which puts emphasis on pop music was established in the late '90s. It has grown to become one of Denmark's top electronic music labels. Over the last ten years, disco: wax supported and collaborated on releases made by Martin Garrix, Sigala, Lose Frequencies, and Martin Jensen.
Making its mark in the music industry, Denmark takes pride in Disco: wax. Thanks to their enthusiasm for creativity. Besides that, it has a tireless effort and readiness to break and shift boundaries. This brand focuses on pop music and likewise puts a major focus on the Scandinavian market. It's also a full-service label that handles everything from artist development to promotion and project launch. Moreover, the owner of this label owns some casinos too.
Conclusion
While other fantastic record labels in the market may offer the same kind of services, these five still top the list. From their constant adjustments to better their services, they create a good reputation in the industry which will hang around for quite some time. What's more, they have partnered with great artists to reach audiences over the years. Hence, making them the most influential of all.