What is a DJ?
A disc jockey (DJ) is a professional in the music industry. In particular, they are in charge of playing the music for the audience. They conduct programs, particularly with recorded music. Mainly, they do it on the radio, in discotheques, or in other dance halls. The scheme usually requires one person. The DJ introduces and plays music. Also, they chat casually and typically impromptu.
Moreover, there are various types of DJs. They include turntablists, club DJs, and radio DJs. Mainly, a DJ plays music; it's their way of earning a living. Moreover, they do it in various places where music is involved.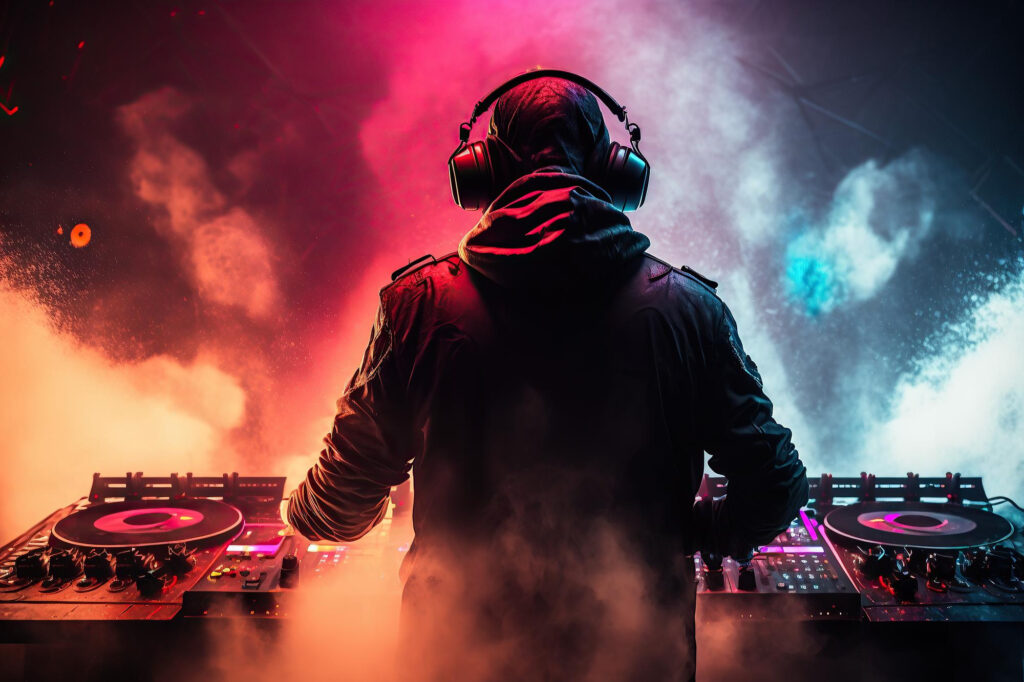 Brief History
During World War II, the radio disc jockey's future was clouded. Mainly, there were disputes with different Music societies, including the American Federation of Musicians.
The main concern was the diminishing clamor for live performances of artists. It was due to the rising demand for DJs instead. Later on, in 1994, this disagreement was eventually resolved.
How do you become a DJ?
It starts with passion, then frequent practice. Becoming a DJ does not require any formal education. You only need to practice and reach the point where you are ready to handle a gig. When you are prepared to put on a good show and entertain guests by playing recorded music, you're heading to becoming a DJ.
Some characteristics of a DJ:
interested in music
can operate technical/music equipment
confident
can think and react swiftly
Biggest DJ in the world
Martin Garrix, David Guetta, and Hardwell will always be mentioned when discussing the most prominent DJ names globally. They have an enormous following, produce the greatest hits, and sell the most numbered of records.
Moreover, these biggest DJ names fill the biggest arenas and earn big as well. Their music is on the top charts. Furthermore, their music is being downloaded from top music sites worldwide.
What do you do when you work as a DJ
A DJ plays recorded music for an audience. Usually, they do these in clubs, bars, or parties. They use turntables or CDJs for cueing up. Additionally, a DJ combines and plays songs from vinyl records or CDs. It can also be from digital audio files on a computer.
Furthermore, a DJ plays usually draws from an extensive collection of available songs. They play recorded music that suits the theme of the event or venue. A DJ may have to cover various tasks, depending on his position in a particular workplace.
For example, DJs on radio stations are responsible for playing tracks. They do it from a set of playlists. These playlists are provided by station management. Moreover, these playlists usually target a specific audience. Another responsibility of a Radio station DJ is answering radio listeners' calls.
How much money does a DJ make?
A DJ profession is just like any other profession. Some earn high, others low. On average, a DJ's yearly earning ranges around $26,0000. Meanwhile, the top earners in the top ten percent make around $40,000 yearly.
Top paid DJ
One of the most prominent DJs is Calvin Harris. The Scottish DJ has worked with megastars such as Ellie Goulding twice and Tom Grennan, to name a few.
Calvin Harris is among the top-paid professional DJs globally. He makes about $40 million annually and has a net worth of approximately $300 million. Also, he produces music. It's for other artists. Calvin Harris also writes his music.
Final Words
Basically, a DJ naturally plays music in a way that will be pleasing to the ears. A good DJ has the ability to make the music play seamlessly. They do it in a way that maintains the desired energy levels. It is more complex than it may seem initially. Still, the best DJs will naturally have a magnificent ear for sound.